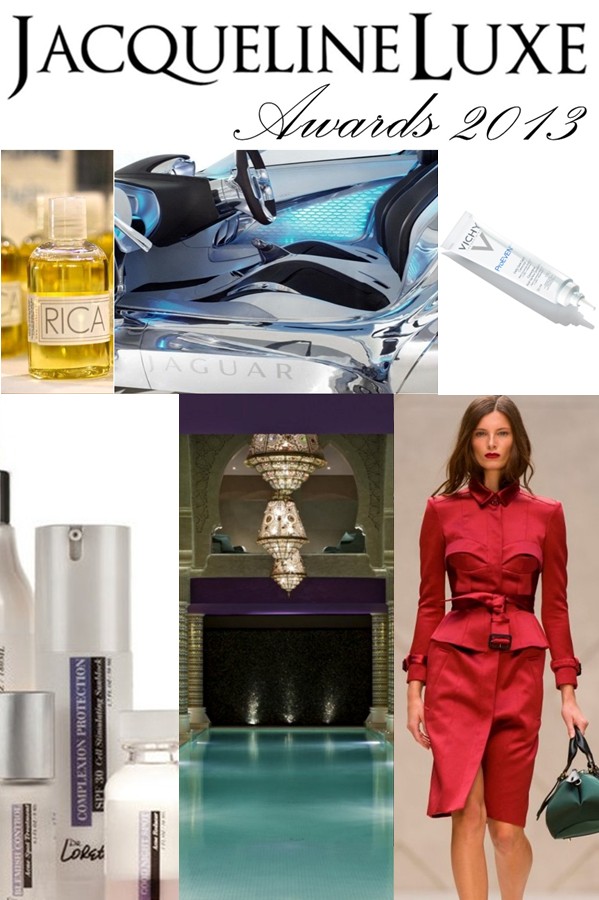 </p> <p>Jacqueline Luxe is proud to present our awards season in 2013! 2012 brought with it some of the best skincare products, spas and luxury brands we have ever seen from around the globe. 
And with that we are going to announce our runners-up for the titles of Best Skincare Product of 2013, Best International Spa Collection of 2013, Best Global Spa of 2013 and of course the<strong> Best Luxury Brand of 2013.
</strong>The Jacqueline Luxe Award titles are given to international brands based on the following principles. Each nominated brand is critiqued based on their distinguished principles and perfection of the product.
From international brand imaging and presence.
Quality and execution of the product.
The cohesive science and perfection of the brand.
To the final completion and delivery of the focused product.
<strong>Best Skincare Product of 2013
And the nominees are...</strong>
</p>
VICHY ProEVEN Daily Dark Spot Corrector, France
VICHY Laboratories has done it again with this outstanding line of ProEVEN skincare technology. Not only have we tried and tested this super line, but it works. The ProEVEN skincare line is excellent for women of all ages and ethnicities who suffer from stubborn dark spots and uneven skin tone.
VICHY's ProEVEN Daily Dark Spot Corrector, enriched with Ceramide Bright™, exfoliating LHA and Vitamin C gets to the source of the problem. With its potent and active ingredients, this rich formula acts on all surface layers of the skin to significantly reduce the look of skin discolorations.
Cross the boards VICHY's ProEVEN has been clinically tested and more of the users saw an "even-toned" and luminous skin. So brilliant it's in our top running for the Best Skincare Product of 2013.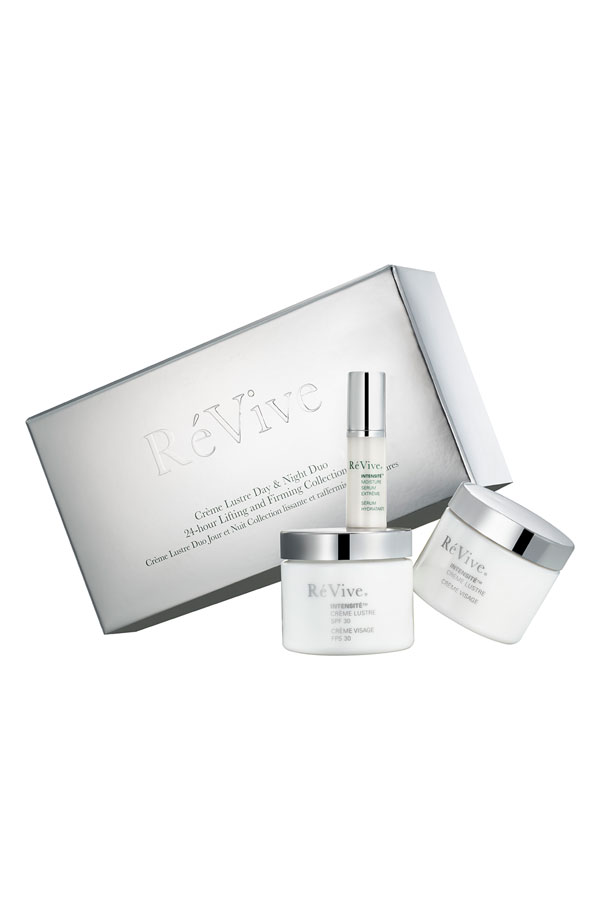 RéVive Skincare Limited Edition Crème Lustre Set, France
2012 saw the exciting introduction of the RéVive Skincare Limited Edition Set, with the Crème Lustre Day and Night Duo 24-Hour Lifting and Firming Collection.
This collection contains a set of three products containing RES technology, a collection of special bio-engineered ingredients that include patented and Nobel Prize winning technology which mimics the performance of youthful skin.
RéVive's supreme RES technology put them in our running for this coveted title.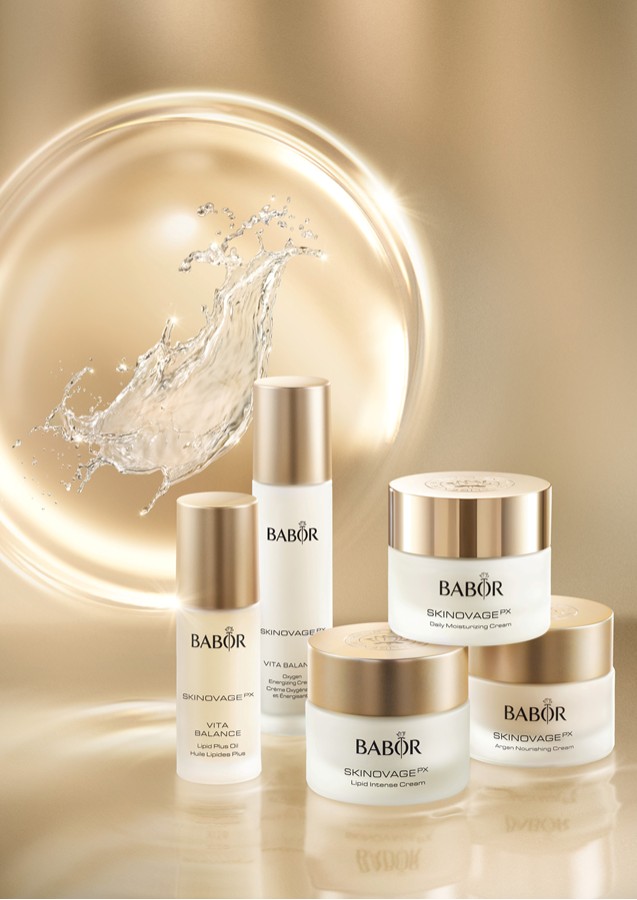 BABOR SKINOVAGEPX - The Intelligent Premium Skincare System, Germany
Being one of the top international spa lines, BABOR has always exceeded our expectations when it comes to skin care performance. The SKINOVAGEPX skincare system is one that is tailored to individual skin care needs. This new-generation premium brand peaks with a performance that is worthy of an Oscar!
In addition to special active ingredients for individual skin types, all SKINOVAGEPX products contain two innovative 'star' ingredients. Alpine stem cells protect cellular DNA against light-induced and environmentally induced skin damage.
Like all BABOR products, SKINOVAGEPX is manufactured in accordance with strict pharmaceutical standards and from the cream formula through to the folding box is entirely - made in Germany.  And for that BABOR's SKINOVAGEPX is one of our top nominees for this category.
<strong>Best International Spa Collection of 2013
And the nominees are...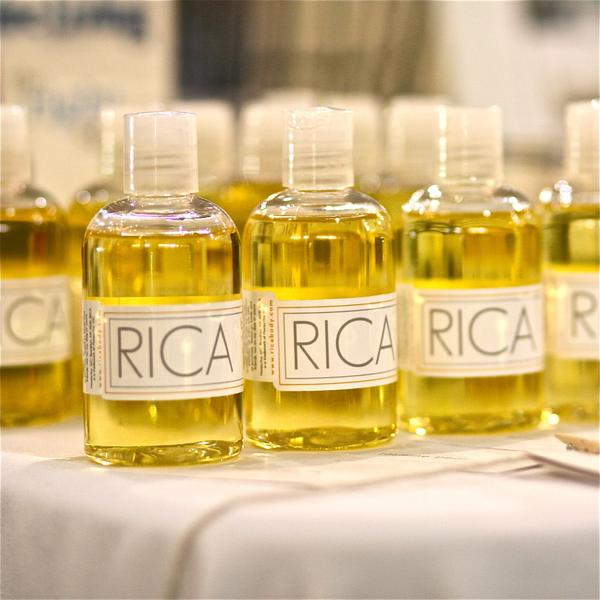 </strong>
RICA Bath & Body – Comfort Food For The Skin, USA

RICA bath & body – comfort food for the skin is a natural, bath and body company based on Southern family recipes and an artisanal tradition of whipping up made-to-order products that come fresh from their kitchen to your bath. All RICA products are made by hand in Brooklyn, New York. 
Kukui Nut Serum combines Hawaiian kukui nut oil with passionfruit, shea nut, and jojoba oils to create a blend of skin-preserving oils high in vitamins A, B1, B2, D and E as well as linoleic and alpha linolenic essential fatty acids. Their all natural approach to spa beauty care, has put them in the running.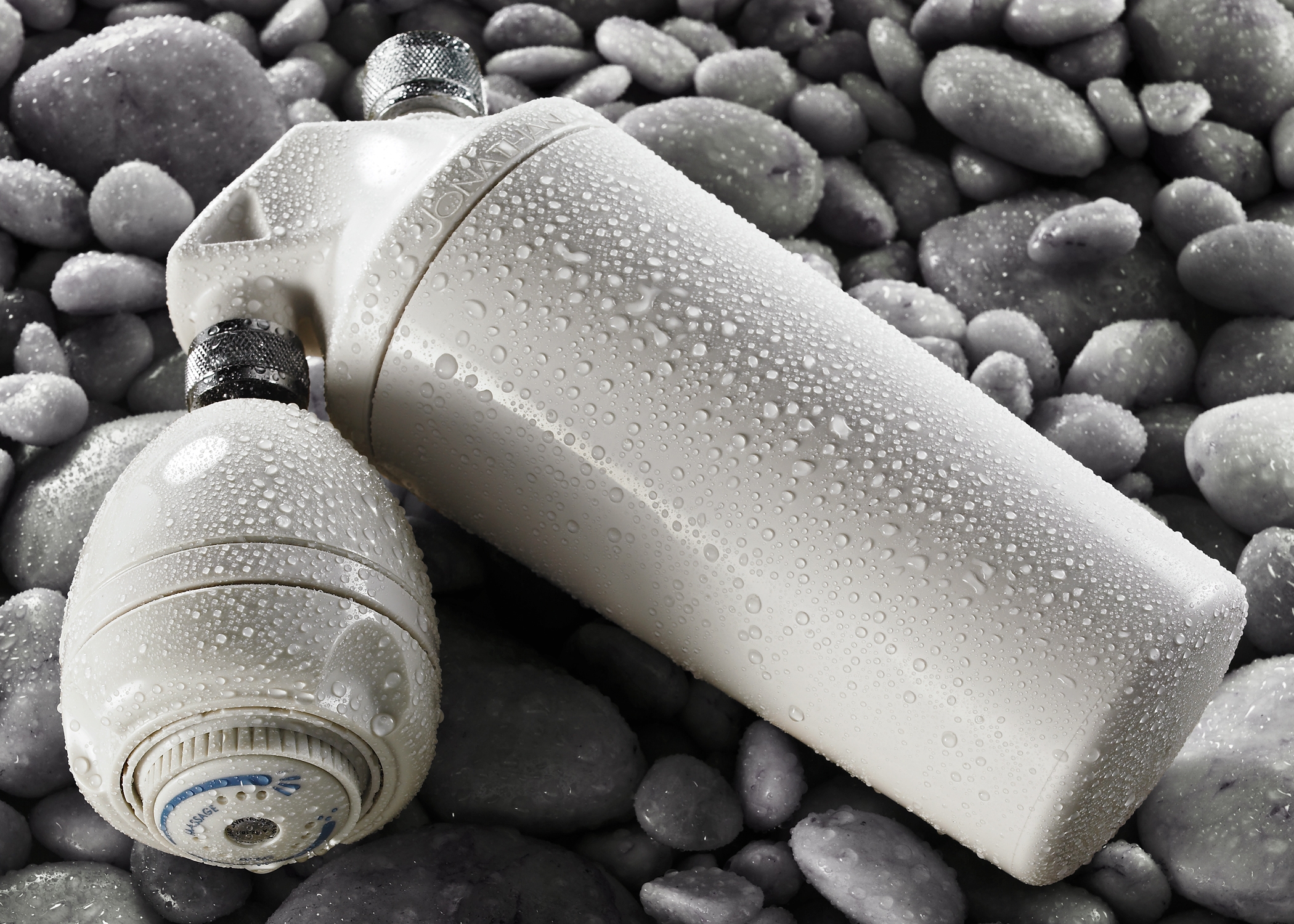 Jonathan Beauty Water Shower Purification System, USA
An exclusive, patented 2-stage shower filter with one of the highest grades of purification media to change ordinary, polluted tap water into pure, pH balanced water. Designed to remove synthetic chemicals and toxic heavy metals. The resulting filtered shower water helps skin and hair feel softer while helping to maintain the shiny and glossy look of hair.
Water has a vital effect on the condition, color and manageability of hair. Proper cleansing and hydration begin with pure, natural spring water.
Innovation in water purification technology has put Jonathan Beauty closely in the lead for this award.

The Dr. Loretta Collection, USA
South Florida based dermatologist Dr. Loretta and her products are a favorite with beauty editors at O Magazine. As well as being a perennial favorite on Rachel Ray, Good Morning America and the Today show. With her new line aptly named 'Dr. Loretta Skincare' this collection is based on the holistic approach to life, beauty, and the practice of cosmetic dermatology.
With the combination of wondrous botanicals from all over the globe including from Antarctica to the Hawaiian Sea. And combing them with the latest active peptides, antioxidants, and DNA-stimulators, Dr. Loretta Skincare comes through as one of this year's nominees.<strong>
</strong>Best Global Spa of 2013
<strong>And the nominees are...
</strong>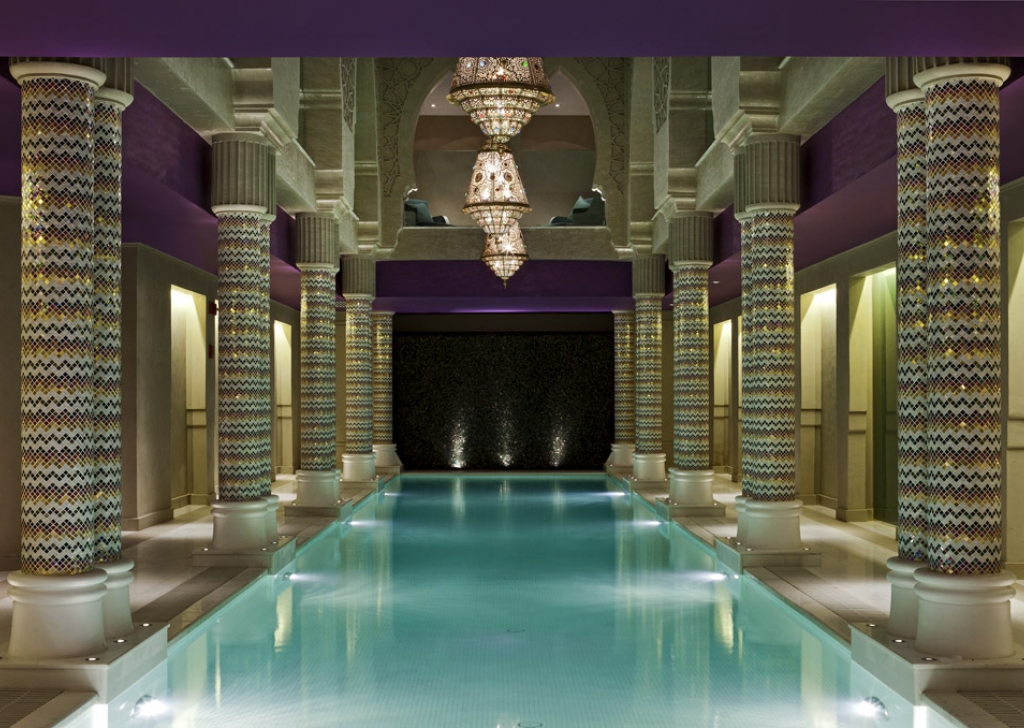 <span><span><span>Spa Decadence with the Sofitel Luxury Hotel of Aswan, Egypt
</span></span></span>Kicking off 2013 with the most decadent of spa retreats and hotels in Aswan, Egypt. The Sofitel Legend Old Cataract Aswan offers neo aristo-chic style by Sybille de Margerie. Luxuriate in the So SPA and savor hibiscus tea on the rose granite terrace or a cocktail at sunset.
Luxury at the So SPA, Aswan is an understatement. And tops this global spa as one of a kind within this prestigious award category.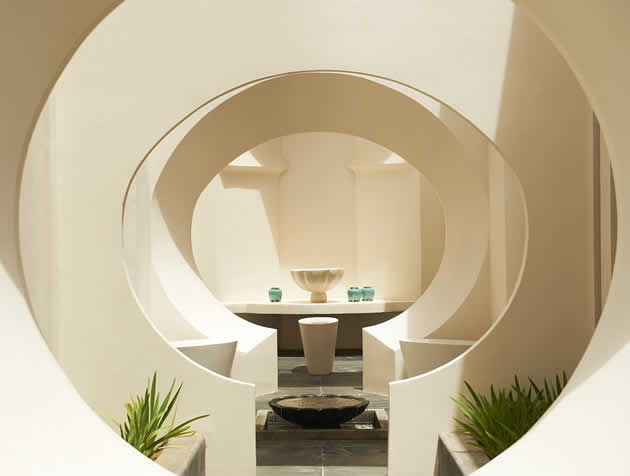 Sofitel So SPA of Bel Ombre, Mauritius
For the luxury hungry traveler and spa hunter, the Sofitel So SPA in Mauritius is an exotic location to say the least.
Based in the gorgeous location within the south of the island, you will find yourself deeply immersed in one of the worlds finest settings. With the ever so elegant and soothing surroundings, the So SPA Bel Ombre delivers gorgeously sophisticated treatments and exquisite service.
That's enough to make your stay truly unforgettable and a big nominee for our Best Global Spa of 2013.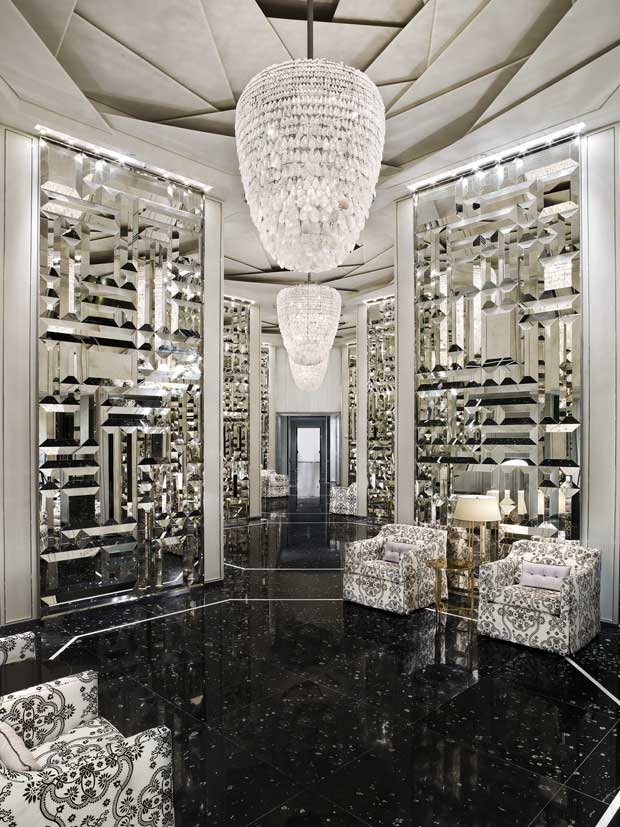 <span>The St. Regis Remède® Spa of Bal Harbour, USA
The St. Regis Bal Harbour Resort brings the supremely luxurious accommodations the brand is known for worldwide. Everything you can desire is set here in the heart of Miami.
Designed gorgeously by Seiger Suarez the aesthetic continuity is maintained from reception to the Remède® Spa. With the hotel and spa offering peerless ocean views, with the best treatments on the menu. The St. Regis certainly tops as a prestigious nominee for this year's Jacqueline Luxe Awards.
</span>Best Luxury Brand of 2013
<strong>And the nominees are...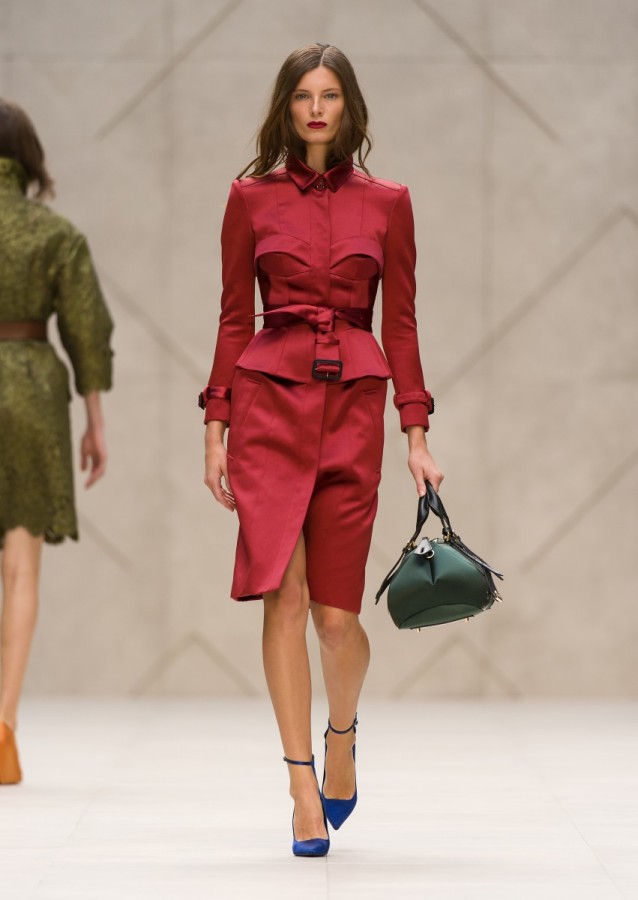 BURBERRY, England
</strong>BURBERRY is one of the grandest, if not largest and most successful of global luxury brands. With huge store launches across the world and innovative collections in the categories of clothes wear, accessories and cosmetics. BURBERRY has lent itself as a global luxury competitor to reckon with.
And with so many great features on Jacqueline Luxe, BURBERRY is certainly an on-going perennial favorite. One that affords itself as a top contender for our Best Luxury Brand of 2013.
<strong>NATORI, USA
</strong>With a beautiful blend of eastern and western elegance, Josie Natori spearheaded a world-wide fashion classic. With every lifestyle need in check, including couture collections, gorgeous lingerie and timeless fragrances. NATORI is exceptional in every way, and certainly deserves to be in this category.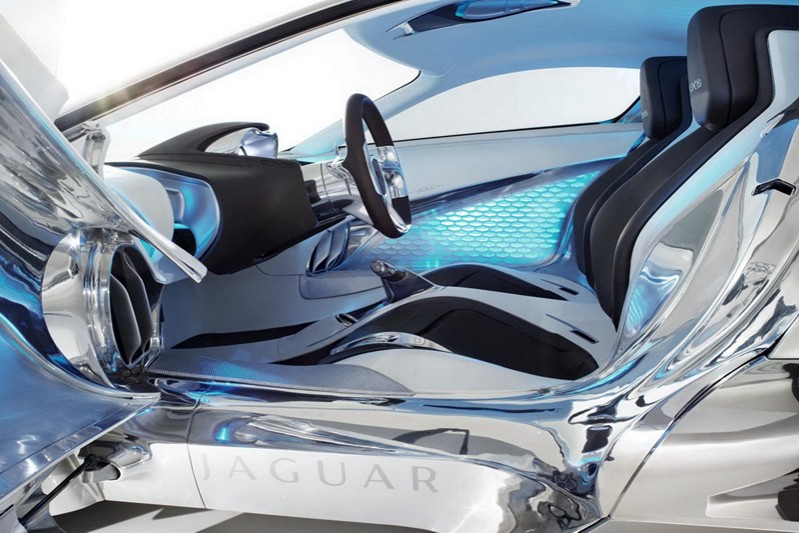 <strong>Jaguar, England
</strong>As part of our LUXE TECH and luxury lifestyle, Jaguar has shined above many of its predecessors. In a league of its own, Jaguar has delivered pure stealth technology in driving performance, as well as the art of futuristic fashion car design. And for that Jaguar tops as our nominee for Best Luxury Brand of 2013.
See our big annoucement next month in February where will will crown all of our titles for Best Skincare Product of 2013, Best International Spa Collection of 2013, Best Global Spa of 2013 and of course the Best Luxury Brand of 2013.
Bravo to VICHY, RéVive, BABOR, RICA, Jonathan Beauty, Dr. Loretta, Sofitel So SPA of Aswan, Sofitel So SPA of Bel Ombre, St. Regis Remède® Spa, BURBERRY, NATORI and Jaguar for making our Jacqueline Luxe Awards nominees!
Good luck to you all!